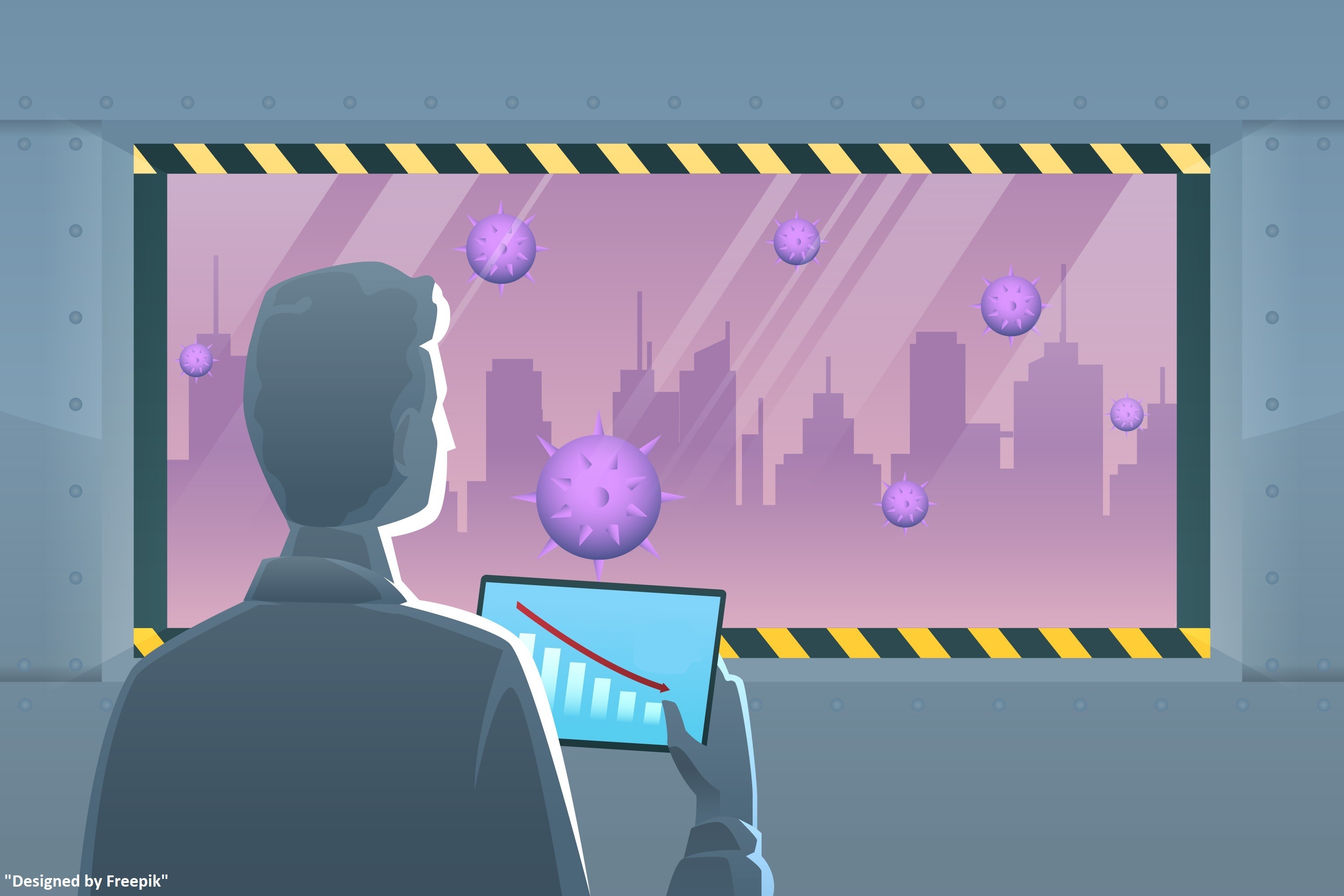 We are in a Pandemic and unfortunately not for the first time. But how is this time different? Where do we stand now? What could be the Consequences? How should we react and prepare? And, How and when will this end?
We all might have similar questions as mentioned above and most of us might already tracking or reading about this pandemic from various sources. However, it has been tried here to put some of the thoughts we all might be looking for.
This time is different.
We have witnessed pandemics like coronavirus in the past, but this one has few critical characters that have created so much tension around the globe. It's transmission and fatality rate which is around 3-4 people and 6.6 % respectively globally as of 17th April 2020 as per the WHO website. These figures will evolve with time and already has crossed some of the pandemics caused earlier. Even more, unlike other viral diseases, the symptoms can remain silent for 10-14 days.
Amid such a scenario and limited medical resources, the only viable action to contain spread is by implementing lockdown until we get any vaccine for public use. And, it has already been done partially or completely in almost every country.
We Stand here.
Considering our India, we are in a complete lockdown at least until 3rd May 2020 with minimum and basic economic activity. It has been quoted by a few market experts that we might be currently running at 30% - 40% of our economic capacity. The preparation of the vaccine is still under process and it might take 12 – 18 months before public use. In fact, Rakesh Mishra, director of the CSIR-Centre for Cellular and Molecular Biology (CCMB) in Hyderabad quoted, "Generally, vaccines take several months to pass the different stages of testing, and then approvals also take time. For COVID-19, we don't expect a vaccine to come in this year". If we check for a few recent viral disease outbreaks, we will find that EBOLA of 2014 had got 1st approved vaccine in 2019 Dec. However, SARS of 2002 and MERS of 2012 have not got any approved vaccine till date. This might seem sad and worrying but it is where we stand now. However, the unprecedented situation calls for unprecedented action. We can hope for some quick process, testing, and approvals for developing a vaccine as early as possible.
The Consequences.
We are already experiencing the consequences. Almost everyone is in their home except the pandemic heroes and the suffering migrants. No need to mention the drastic slowdown of the economy, disturbing businesses as well as personal budgets and plans, suspension of all major construction, projects, school, colleges and what not? Some people are working from home and while others don't have any options. The day workers are left with minimum savings.
Now, if we talk in economic terms, we are facing major supply and demand shock. Minimum economic activity has slowed down money circulation. Businesses and People have become conservative spenders. The government is spending, but it would further widen the fiscal deficit. The Indian economy was already facing slow down pre-pandemic and the virus has made the situation more difficult.
These all might make people and businesses difficult or fail to pay off loans, bills, rent in the coming days as companies might lay off employees, make salary cut, suspend new product launch, postpone projects, etc. Again, Small Banks, NBFC, HFC are also going to face significant deterioration in the quality of their loan books if the economy continues to have a prolonged slowdown. Moreover, companies and people with high debt would suffer more. Government and RBI together are doing monetary and fiscal stimulus and it is important to have a well-planned, timely and coordinated policy to minimise social, political and financial pain the whole nation would get. Furthermore, these problems are not only for 2 or 3 months, but we are into a global recession for at least until 2021 as per the IMF and it has already been named "The Great Lockdown".
Reactions and Preparation.
A Pandemic or Global Recession like this is new for everyone and no one might know to cope up with it. Government, Banks, Business houses as well as individual peoples, everyone is trying to do their best with as much knowledge, understanding, and ideas they have. Below are some of the ideas shared to get prepared for the coming days.
a. Do not react. Acknowledge and Act.
b. You might have an investment with drastic loss but if those would not require immediately or at least for 18 months, do not sell it. Things will hopefully get back on track.
c. Save more and get back to your basic lifestyle as much possible. Avoid all avoidable expenses.
d. Do not opt for loan moratorium, if you can afford it. As this might become a burden later with increased interest.
e. Try creating an Emergency fund to manage the situation if things get more worse like loss of job, business and others.
f. Check if you have adequate Term and Health Insurance.
g. It is a good time to start SIP, choose a Large Cap or a Balanced Mutual Fund for a long-term goal.
h. If you are willing to invest, this is a good time. Invest in quality companies with minimum debt, high cash reserve, comparatively high market capitalisation and again for a long-term goal.
i. Do not put all your investment corpus at once. Start with 5 - 10% of investment per week.
j. Enhance yourself with more digital skills and knowledge along with the subjects you deal with to make yourself more capable in the future.
k. Do Exercise, meditation, yoga. Keep yourself healthy and motivated.
[Note: Investment Ideas provided above is for general information only and should not be taken as investment advice. Readers must act on their own will or may contact a Financial Planner for appropriate advice.]
This too shall pass.
In human history, many challenges have come and we have overcome it and this too shall pass. The similar virus outbreak in the past has ended only by testing, tracing, quarantine and treatment. The use of the vaccine is a precautionary measure and not a treatment. And its development takes years before public use. The current coronavirus will not get disappear until the use of the vaccine, we have to minimise the transmission and possibly by aggressive testing, tracing and quarantine. We will also have to follow the healthy measures issued by the health department. As of now, this seems to be the only way to get out of this pandemic as it is not feasible to wait for the vaccine for at least months.
There has to be a set-off between the short term and long-term goals. The government is trying to make a balance between them. More the govt will spend to maintain the economy in this period, more it has to extend or delay future developments. We cannot afford unlimited government support, neither prolong economy shut down. The only viable option at present is testing, tracing, and quarantine. However, I will repeat an unprecedented situation calls for unprecedented action. We could hope for a better and feasible alternative.
This too shall pass.